HHTA is holding frequent ADULT TENNIS CLINICS at Episcopal High School throughout the year. We typically offer a two hour clinic on Saturday or Sunday, focusing on drills, strategies and matchplay. The cost is $50.00 per adult.
If you are interested in participating and being added to the adult tennis mailing list to receive clinic announcements, please send us an email (hankharristennis@gmail.com), and we will add you to our distribution list.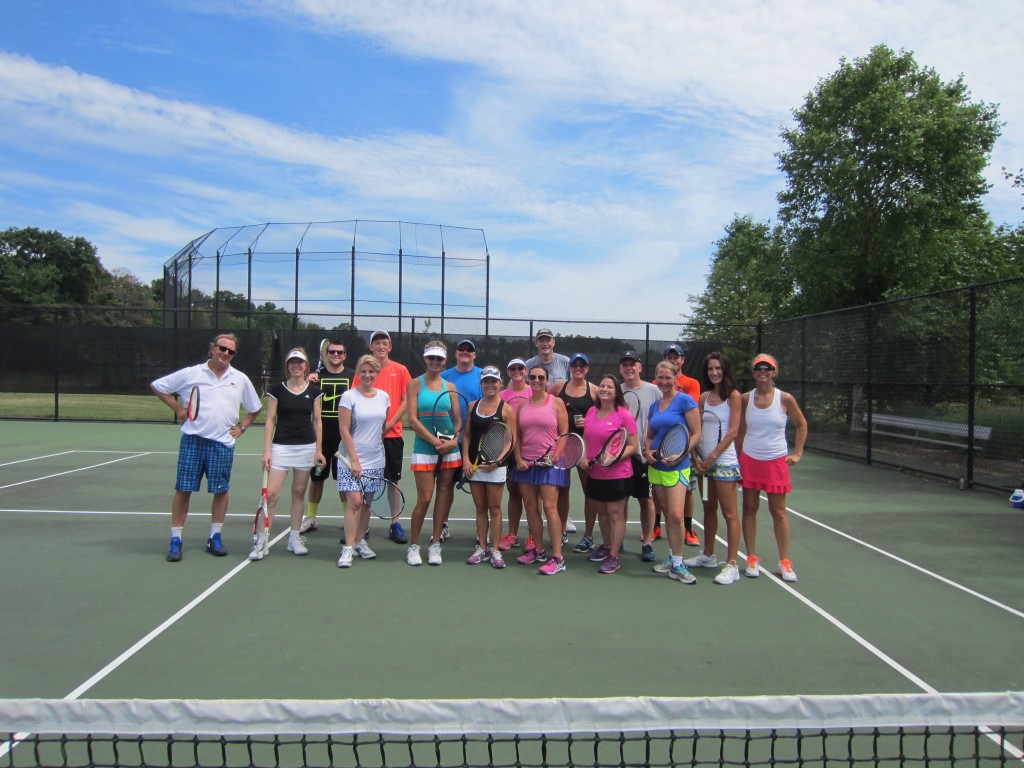 This photo was taken at the last adult tennis clinic this past July 2016!